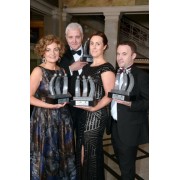 Showing 1 to 15 of 15 (1 Pages)
WE MAKE BESPOKE AWARDS THAT TELL YOUR STORY!
We represent Irish designers, craftspeople and artists.

· We are passionate about Irish made
· We make awards and presentations that tell your story
· We can help you design awards and presentations that reflect positively on your company, your sponsor and your award recipient.
· We work with our makers from concept to conclusion.
· If you would like more information on awards, presentations or corporate gifting than please do contact us as we love to

TALK IRISH!

Have a look at some of the awards our makers have designed above.
Contact Deborah at 00353871961454 or email deborah@irishmadegifts.com